Welcome to The RACC-trial
Robot-assisted Approach to Cervical Cancer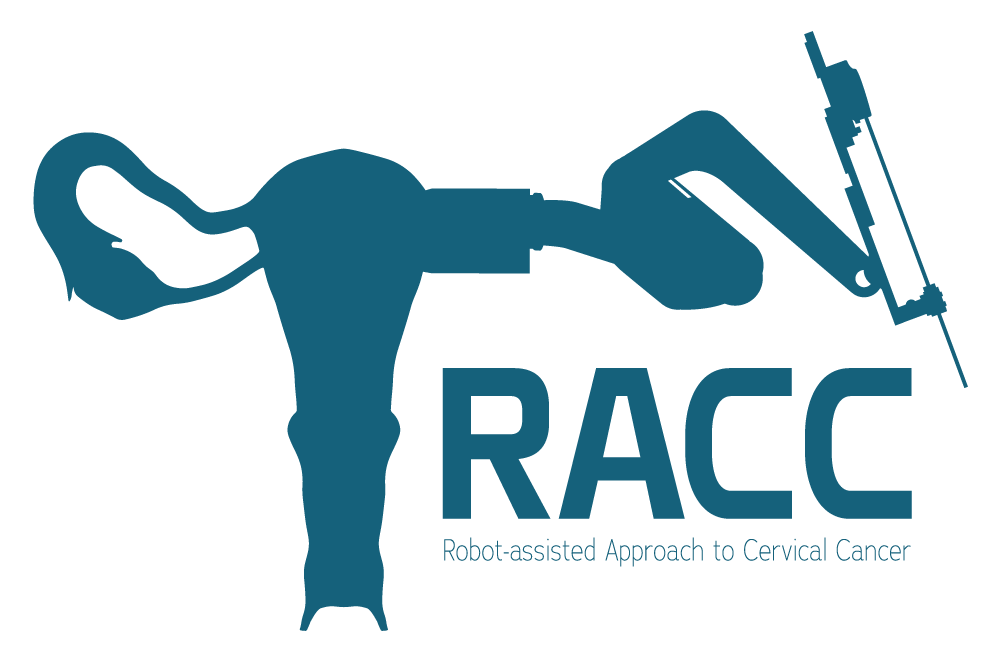 The concerning results from the LACC-trial has questioned the safety of minimally invasive surgery (MIS) for early stage cervical cancer. However, the LACC-trial mainly explored conventional laparoscopy and the past decade has seen a dramatic surge in robot-assisted surgery in many institutions.
The RACC-trial is an international, multicentre randomised controlled trial (RCT). In the RACC-trial, women with early stage cervical cancer will be randomised to robot-assisted surgery or laparotomy. The primary endpoint is recurrence-free survival at 5 years and secondary endpoints include overall survival, complications, Quality of Life and diagnostic accuracy of sentinel node biopsy. The trial was launched in May 2019 and is open for all hospitals meeting the quality requirements.